Delivering excellence in architect services- 0ur journey is driven by passion and commitment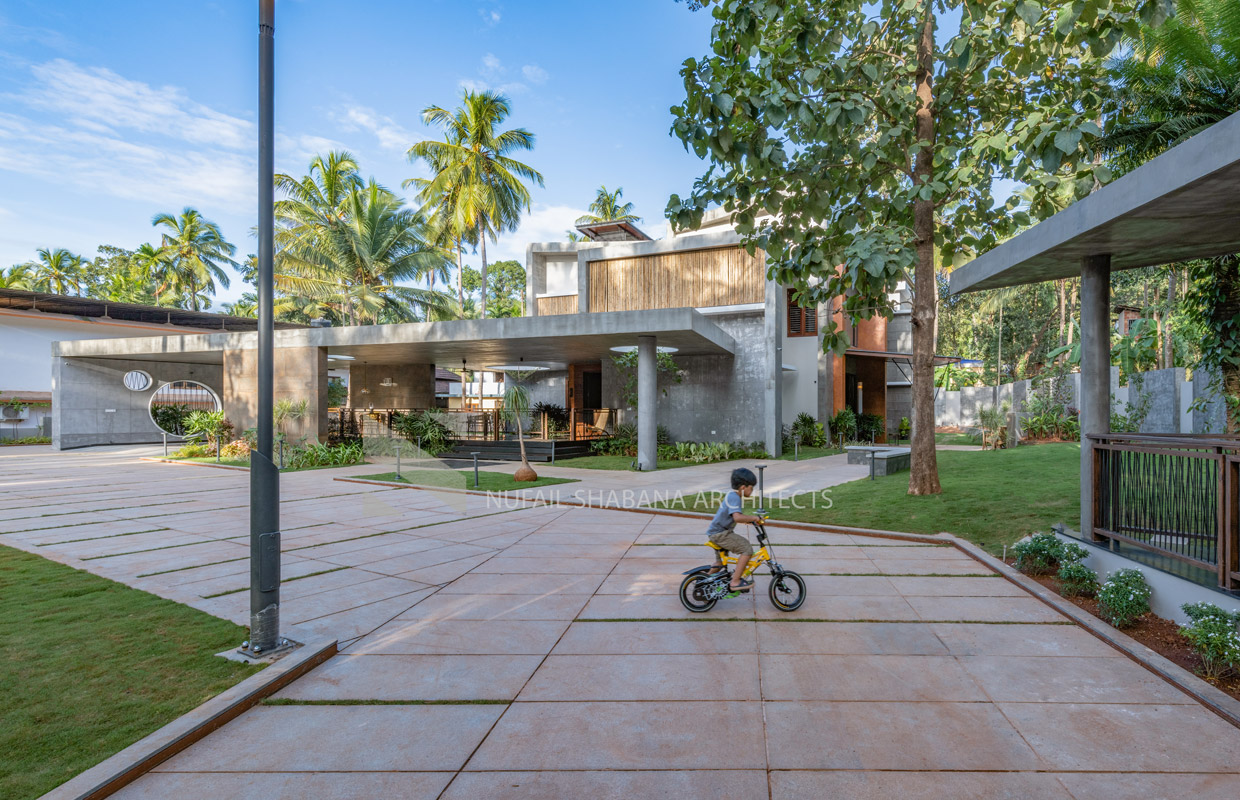 From our humble beginnings as Kannur based architects, Nufail Shabana is today one of the prominent and successful names among the architects in Kerala.
Driven by passion and striving for excellence in our chosen field, we have set high standards for the architectural firms in Kerala.
NufailShabana architects commenced its activities in 2010 with a vision to provide services in Kannur that would meet the highest international standards.
The journey we set out for was an extremely challenging one. It has been hard work, dedication, commitment all the way. Starting with a small number of professionals and staff, we have now developed a strong team that supports us in delivering exceeding all client expectations.
Our dedicated team of architects includes individuals who attained recognition for their outstanding works in and outside India.
We have also provided a platform for young talented professionals who shared our vision to nurture and develop their skills.
Over the years we have delivered architectural designs and plans that have not only satisfied our clients completely but have also got noteworthy recognition and awards from several professional and trade organizations.
The awards and recognitions include:-
2015- Mastercraft young architect award.
2016- We were shortlisted for diva awards.
2017-

ICI best residence award Puducherry.
Special jury award Decwood design divas.
2018-

Shortlisted for design diva "the makers" award season 2.
Merit-award- The best architects in Puducherry.
Ultratech best residence in Kannuraward.
2019-

Mathrubumi Mastercraft best exterior award.
Ultratech residential award Calicut.
Today, Nufail Shabana architects, based at Kannur, is a brand that people all over Kerala trust and rely on.
We have successfully undertaken architectural projects in various parts of Kerala and have a large base of satisfied customers all over the State.
The wide coverage we have been getting in the media is a testimony to our success and the high standards we have set for ourselves.
We have been able to live up to our vision of "Delivering the best for our clients at most affordable terms" in a very demonstrable manner.
Click here to explore our projects and know more about our works.
If you are looking for architects to make your dream home a reality, there are several reasons why you should consider us, apart from our proven track record presented above.
We provide architectural designs and layouts, modern as well as traditional.
Our dedicated team of highly proficient architects will pay attention to all your requirements.
We will ensure that your budget considerations are duly taken into account.
We maintain complete transparency throughout the process of design and construction.
We will make no compromise on the strength and durability of your structures.
We commit to on-time completion of the work.
We attach the utmost importance to the quality of materials that will be used in the construction.
Share post: